Your wedding dress is the single most important dress you will ever wear and have been dreaming about since childhood. Finding the right dress is the first step. The second step is getting it to fit you and your body shape perfectly. It should not only complement your final look but look and feel amazing.
Here at Opal Alterations, we understand the importance of fit and style and will work with you step by step in order to achieve your dream wedding dress.
Our tailors are experienced with all types of dresses and gowns, modern and vintage, custom or ready-made, even handed-down treasures that need re-adjusting or repairs. We have experience with all fabrics and designs including satin, lace, vintage, designer, plus size etc.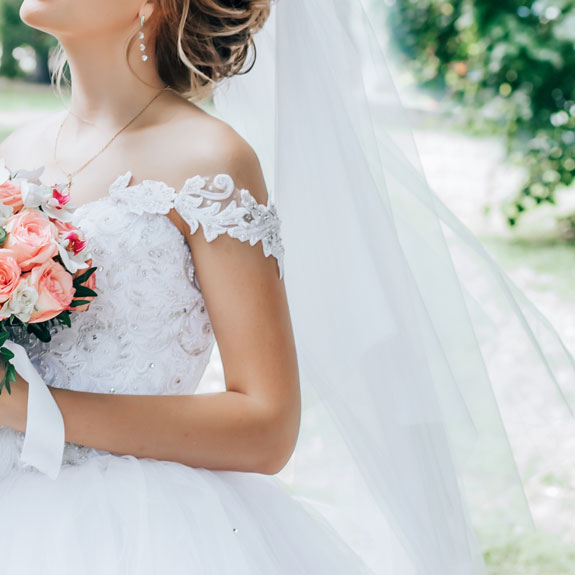 Wedding Dress Alteration Prices

We understand bridal alteration costs can be a worry for many brides and we would like to give you an idea in regards to the price range, so you can better organise your preprations. The delicacy of wedding dresses and the enormous responsibility that comes with caring for them, requires a skilled team of tailors and extra time and attention. Average alterations cost for wedding dress/gowns is around $300-$1000. Minor alterations could cost less, and some more complicated jobs that require several services could be even more than that.
We are always happy to provide you with a free quote. All you have to do is send us an email with pictures of yourself wearing the dress (if possible) and/or an online link to the dress. Please also mention in the email what alterations will be required eg. Shorten the hem, Take in the waist etc. We will then get back to you with a price estimate based on the information you provide.

Bridal Alteration Appointments

Our bridal alterations are by appointment only. We have 2 types of appointments; In-store and At-home. For in-store appointments, all fittings will be done at the store. With the at-home (mobile) appointment, the initial fitting will be done at your chosen location and the following fitting/s will either be at the store or back at your place depending on the type of alterations (some may require tools that are only available at our workshop). Our mobile service does have more flexibility and even some after-hours options available.
Please ensure you have the shoes you will be wearing with your dress at the fittings and that you are wearing the undergarments that go with it, since these items can change the look and fit of your wedding dress.
It is also important that your weight remains stable following your initial fitting. However if you are on a weight loss journey please read our next section on weight loss and let our staff know at the time of the fitting.
The invoice will be issued and emailed to you following the initial fitting. You can pay your invoice online before the final fitting or by EFTpos at the time of your final appointment.
Please also note our standard turnaround time for bridal alterations is 5 weeks. If there are no appointments available in time for your big day, please contact us via info@opalalterations.com.au to discuss other options.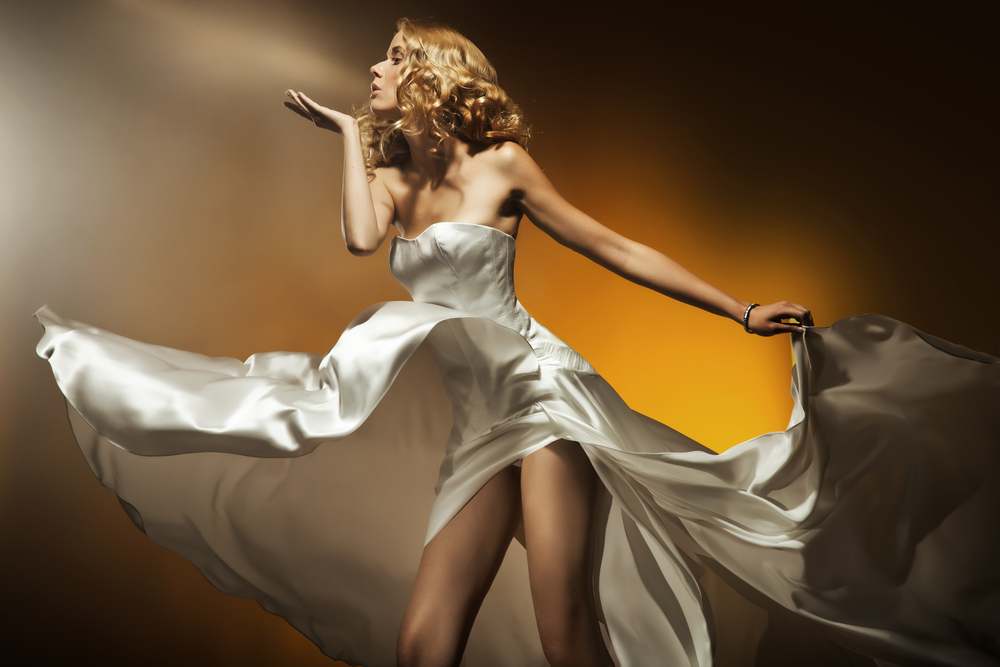 Brides on Weight Loss Journey

If you are on a weight loss journey before your wedding day, extra fittings might be required which will incur an extra fee of $80. We suggest you book your initial fitting at 5-6 weeks before the wedding, where we will have all alterations which will not be affected by the weighloss (eg. shorten hem) done and prepare for other adjustments that will come later on.
We will then book your second fitting at 2-3 weeks before the wedding, where we will take your final measurements and start the final alterations. We do recommend you mainly focus on maintaning your weight loss at this point and not lose any more weight, since any work required after this final fitting will be extra and charged as a new service.
We are always happy to help if you ever have any other questions or concerns, please contact us via info@opalalterations.com.au .
Contact Us