Tailoring and Dress Making
Bring your favorite fabrics along with your favorite dress patterns and let us make your ideas come true. Even if you have worn out a favorite item of clothing all you need is some new material and we can remake a brand new one for you.
We do dress making from samples and patterns of your own, for example if you have a favourite shirt, blouse, casual dress, top, skirt, christmas stocking or any other garment we can remake it for you.
We have experience with all types of fabrics such as cotton, lace, satin, chiffon, denim, fur, velvet, lethear and suede. We use high quality materials for all our alterations and dressmaking purposes such as high quality threads, buttons, sliders, zippers etc.
*  At this point we have stopped our formal dress making line but will start in the near future again. Check our website or Facebook page to keep up to date with any changes.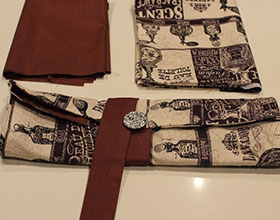 Artist Painting Brush Wrap Holder made from customer's sample picture. Cost $60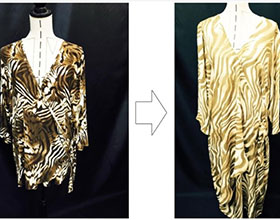 Causal Dress made by re-designing a blouse sample. Cost $180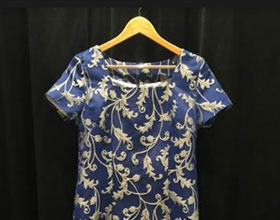 Cushion Cover made from sample. Cost $60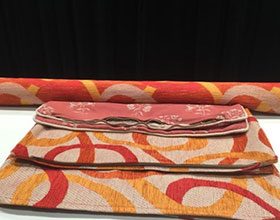 Fully Lined Dress made from customer's sample. Cost $280